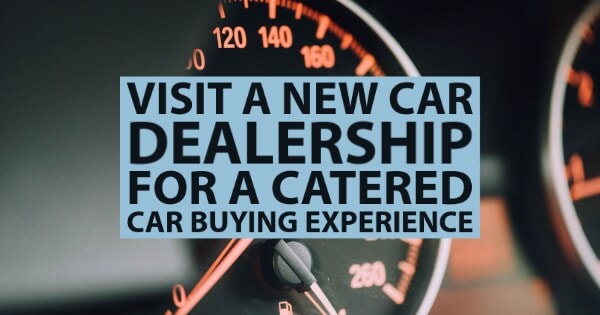 When it comes to purchasing a car from a dealership, 54% of consumers take advantage of preferred experiences even if the vehicle doesn't come at a lower price. This just goes to show that a lower price doesn't always make the best deal. Price slashing doesn't always attract consumers. It takes more than just lower prices. Today, the customer experience is the newest commodity, especially in a world where comparison shopping online is the best way to find the new Jeep, Chrysler, or Ram you want. As a consumer, you are more empowered, and a new car dealership can provide you with an improved buying process that makes it attractive to purchase your next new vehicle from them.
Get a Personalized and Seamless Buying Experience from a New Car Dealership
There is a solid correlation between preferred experiences and customer satisfaction. When visiting a new car dealership, you will find a team of friendly, caring, and experienced techs and specialists all willing to make your experience the best possible experience. It starts by offering a test drive of the new vehicle you desire. A new car dealership will work hard to create a long-lasting relationship with you and is always ready to discuss key points such as warranties, financing, and future service and repairs. They are prepared to offer you a tailored, preferred experience when it comes to new car deals such as new vehicle incentives.
Get a Rich Online Experience from a New Car Dealership
The best way to shop for new car specials is by visiting a website for a Chrysler, Ram, and Dodge dealer. It's the best way to start your new car buying journey. You'll find car and truck dealerships with an optimized digital presence has become a staple in the car buying process. Being able to view great new car deals online helps you narrow down your car-buying decision. Start searching for the new car you want online from dealerships with a great online presence that's engaging, informative, and friendly.
The Offline Experience Is Just as Important
Starting your car buying experience online is a great idea. However, visiting the dealership itself for a consultation is too. Schedule a time to visit a Michigan Jeep dealer. An in-person interaction simply optimizes your car buying decision, and top new car dealerships are there to answer all of your questions, introduce you to specials, offer attractive financing, discuss service after a purchase, go in-depth about warranties, and overall provide a brand experience that is second to none.
Check Out New Models in a Striking Showroom
Part of enjoying an optimized new-car buying experience is submerging yourself in a Chrysler dealer showroom where you are provided choices. Such an exceptional experience simply cinches the deal, so to speak. You'll gain more from talking to a dealership's team of knowledgeable specialists ready to cater to your every desire. Be sure to ask about custom amenities, even paint jobs, so you get the personalized new vehicle of your dreams.