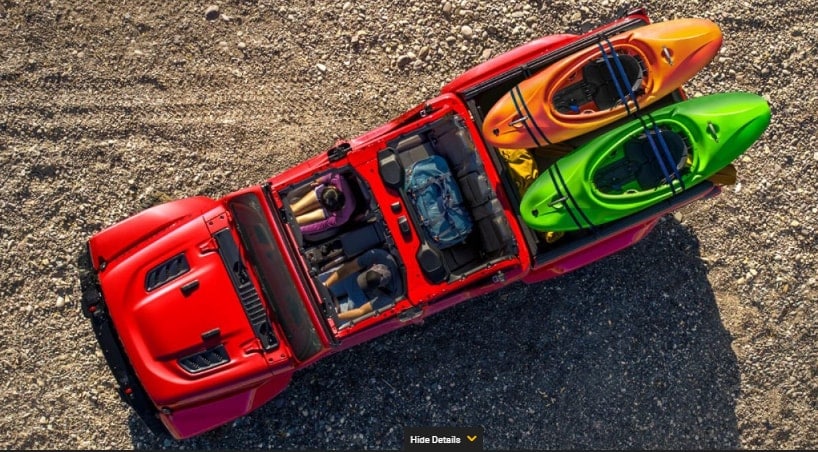 As the weather is getting the nicer, the urge to road trip is becoming greater and greater. What better way to explore the outdoors than with a new or used Jeep? If you've been waiting to pull the trigger on a Jeep, now is the perfect time. Take a look at what we suggest you consider to find a dealership with the best inventory and pricing:
Price Shop Online
Before you even step into a dealership, you should have an idea of the MSRP for the specific Jeep you're interested in. It's easy to use a free service like CarBuying Strategies to help determine MSRP, factory invoice, and true dealer costs. Use sites like this to price shop online, so you can compare competing quotes and go into your first dealership with a good sense of price and negotiation.
Find Current Offers
Another easy way to make sure you are paying a reasonable price for your new Jeep is to check current Jeep offers. Right now, Jeep is offering employee pricing on select 2020 models, ranging from the Jeep Wrangler, all the way to the Grand Cherokee. Ask your local dealership to apply these incentives if you find the price to be higher than current Jeep offerings.
Buying Used
The purchase of used vehicles is increasing. But are you in the know of things to check before buying a used Jeep at a good price point? When visiting Jeep dealers in Michigan, it's important to conduct a full "walk-around" – especially with Jeeps, since they are typically used for off-roading:
· Undercarriage – This should be the first thing you check on a used Jeep. If the undercarriage or "frame" is rusted out, you can say goodbye to the used Jeep you invested in. Make sure the frame is in good condition with minimal rust, dents, and damage.
· Rust Spots – A little rust is to be expected with a used vehicle; but if the used Jeep you're looking at has a lot of rust, it's best to look elsewhere, since it will expensive to repair in the near future.
· Tires – These are often overlooked when looking at used cars, and they can be expensive to replace! If you'll need to replace off-roading tires, factor that into the asking price.
· Leaks – Check that engine oil and coolant for leaks! These are the most common forms of leaks on a Jeep, so make sure you don't overlook them.
Before You Say 'Yes'
If you have not exhausted – at least some – negotiation tactics, you have not done your job as a customer. Before saying 'yes' to a final quote, ask to see the breakdown of fees to understand what makes up the total price. Remember, you have the power to say 'no' and negotiate a lower price by negotiating remotely or being unpredictable. Use the power of your words and actions, and you might end up getting a sweet deal on a new or used Jeep in Michigan.
Stop in and check out our selection of Jeeps at Don's Auto Clinic – we have all your Jeep needs covered!